Once upon a time, two childhood friends embarked on a journey far, far away. Something in that wonderful corner of the world transformed them and, when they returned, they decided to start what would become a story of dedication, consolidation, and success.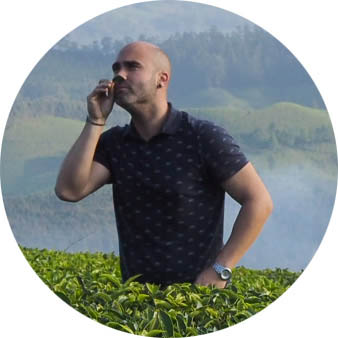 Quimi
This self-proclaimed coffee connoisseur considers traveling a sport and, himself, a sportsman. Unfortunately, he can't be traveling full-time, so he started this company to be able to continue traveling where he loves the most: his beloved Girona.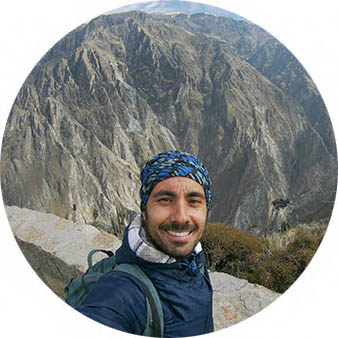 Dani
Although graduated in Law, Dani always alternated his studies with the world of tourism, in which he ended up specializing. After leaving his boring job and going on long journey through South America, he realized that his true passion and heart resided in his native Girona.
Girona Explorers was born with the aim of becoming the best hosts in our city, Girona. We offer top quality tourist services and show visitors how we are, what we are and the way we are, with the utmost authenticity and professionalism. Combining our knowledge and skills, we design and select the most attractive and enjoyable experiences. We think we're very lucky to live in Girona which, in a few years, has become a world reference in culture, gastronomy, sport and nature. Our passion is to share it. With you!
   100% local guides
Our guides are from where they guide. Where else?
   Responsible and sustainable tourism
We promote close, modern-day quality tourism, and take measures to minimize our ecological footprint.
   Continuous learning
We are constantly training, learning and improving as guides for your maximum satisfaction.
  Selected content
We work the tours carefully and with the utmost dedication.
   Constant improvement
We regularly check our tours through surveys and ratings and improve them accordingly.
  Insurance
Our guests and tours are insured at all times for your maximum peace of mind.
Today, Girona Explorers are leaders in Free Tours in Girona and offer guided tours, day trips and experiences in the city and throughout the region. We are constantly increasing our range of routes and our goal is to continue growing and become a tourist reference in Girona. We want to continue to accompany you during your vacation and marvel as you marvel. In addition, we recently created the brand
Girona Free Tour
and are promoting it in the networks. Stay tuned!
4,9 out of 5
With a total of more than 1000 reviews in the following platforms: